On 1 October the Shearers Arms Tavern launched our brand new loyalty program – Shearers Rewards. With our recent renovations, and more in the pipeline, we wanted to be able to reward those who call us their local.

There are now five tiers, all inspired by the heritage of Shearers:
Flannel (0 – 500)
Jersey (500 – 5,000)
Merino (5,000 – 10,000)
Herringbone (10,000 – 25,000)
Cashmere (25,000+)
Each of these tier levels is unlocked by accruing Shearers Credits. You accrue these whilst using your Shearers Rewards Card for purchases and whilst playing the gaming machines at the Tavern. Like any loyalty card, the more you use it the more rewards you have! The highest amount of Shearers Credits will automatically unlock the tiers at a certain level, and you keep that tier for the next tiering period too! Here are the four tiering periods:
January to March
April to June
July to September
October to December
Whilst earning Shearers Credits, you also earn Shearers Points. This is your currency to spend at the Tavern, to help make things just that little bit cheaper! Also, for any tier level Jersey and above, you win Shearers Points daily when you swipe in the kiosk – guaranteed! Here is a look at the other rewards available throughout the Shearers Arms Tavern: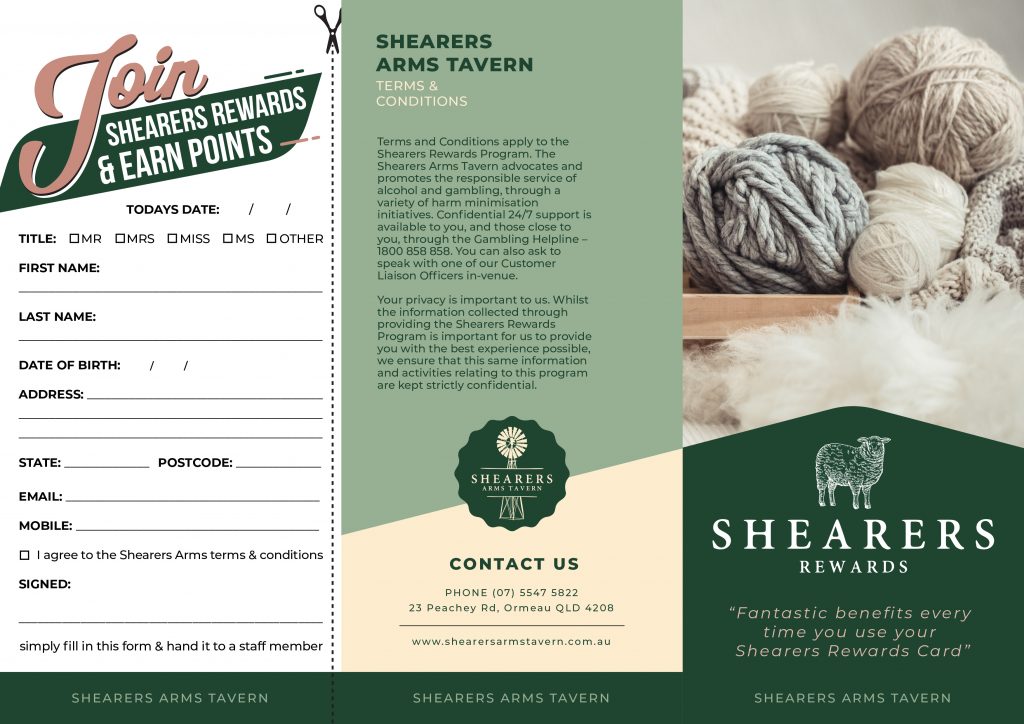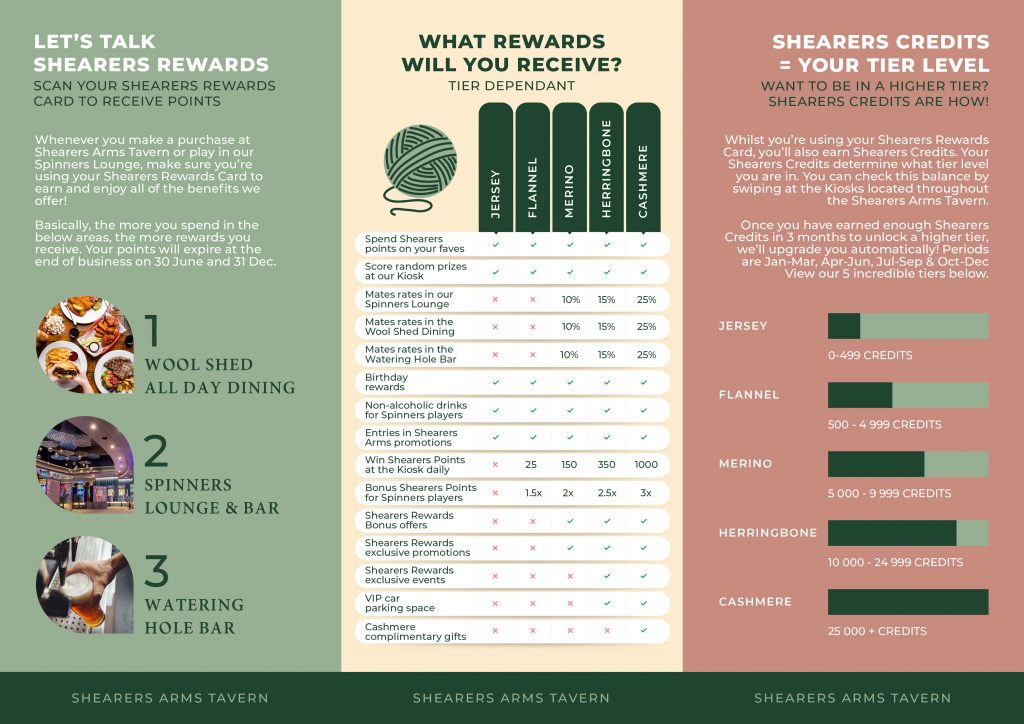 We hope you enjoy the brand new Shearers Rewards loyalty program. If you haven't picked up a card yet, please come and see our friendly staff at the Tavern to assist!
Shearers Arms Tavern Crew